STUDENT VISA PROGRAM
Yes! You can now travel to Korea! ✈
KOREAN LANGUAGE & CULTURAL PROGRAM
Sejong University Edition
Starts Every Month

Course Duration
20 ~ 60 Weeks

Monday to Friday
9:00 am to 13:00 pm

Absolute Beginner To Advanced
This special 20-60 week Korean Language Program package combines Korean language classes held at Sejong University, along with Korean Cultural Classes & Excursions which will be run by Lexis Korea. The language course curriculum for this program is co-designed with Lexis Korea and is dedicated for Lexis Korea students only.

Lexis Korea provides Korean language programs of the highest academic quality in two of Asia's most iconic and dynamic cities – Seoul and Busan. In our first year of operation, we were the very first school in South Korea to have won the prestigious STM World School award; an award voted on by industry professionals worldwide. Lexis Korea has always taken pride in pairing our premium language courses with fun cultural and social activities complete with excursions that will expose our students to Korea's history, tradition and culture. As part of our activities, we also run various workshops to expose our students to the various Korean etiquette, which we believe completes the whole Korean language studies experience.

Sejong University is a global, prestigious university that has made it into the Top 50 in Asia. Sejong University launched its center for international education in March 2008 offering international students with Korean Language programs with outstanding learner-focused programs. Sejong particularly takes pride in its top-level education system in the areas of hospitality tourism management, dance and animation. Sejong also offers faculties in various fields such as Liberal Arts, Social Science, Business Administration, Engineering and Arts & Physical Education.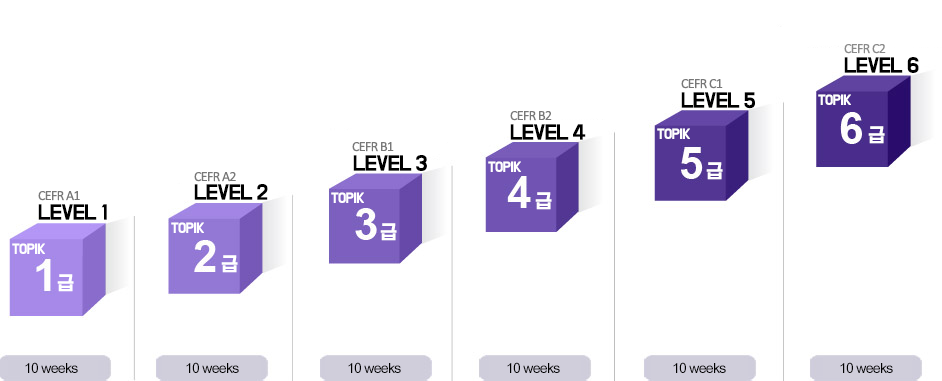 Monday to Thursday
Class starts 9am
10 minutes break
every hour
Monday to Thursday
Class ends at 1pm
Friday Cultural Program
Activity & Excursion starts at 9am
You can choose your afternoon option class
Our General English Options classes are designed to allow you to focus on your own particular learning objectives. Options vary from school to school, and are suitable for various different levels. Amongst the most popular are
   Conversation
   TOPIK Preparation
   K-Drama Class
   Breaking News Dictation
   Korean Etiquette Class
   Korean Kitchen
   Job Club
   Book Club
   K-Pop Class