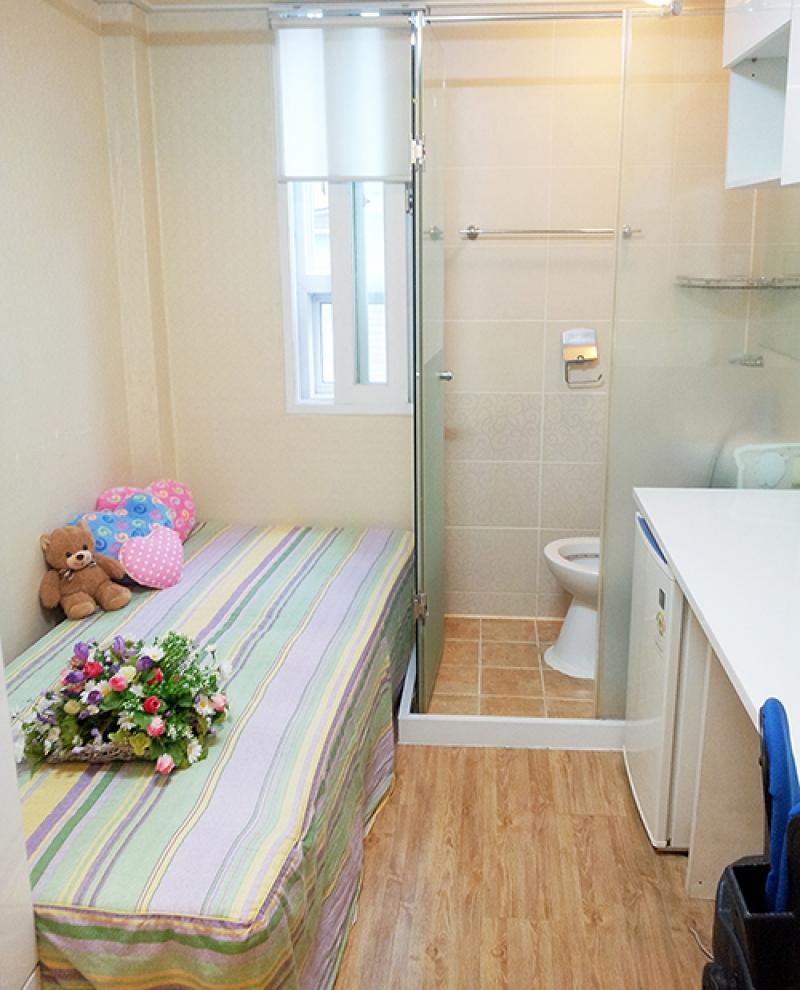 Lexis Korea can arrange accommodation from a selection of mini-studio locations in both Gangnam and Seomyeon. Mini-studios, better known as 'goshiwon', are low-priced accommodation normally used by university students.
Rooms are self-contained, with basic furnishings and a private bathroom. Kitchen and laundry facilities are shared, with most providing free rice, noodles and kimchi. Please keep in mind that while mini studios are the cheapest possible private accommodation, the rooms are very small!
Typically, the mini-studios we provide are within a fifteen-minute walk to the Lexis campus, and are a short stroll from a near-endless selection of shops, restaurants and bars. Full CCTV security systems are in place, along with auto-locking doors and on-site security; making mini-studios an ideal option for women travelling alone. Many providers offer 'women only' floors, so please request this if you would feel more comfortable.

  Martin from Germany
I am very satisfied with the homestay as I always wanted to experience the local Korean lifestyle. My host family were all very nice, friendly and lovely and provided very good home cooked food. The breakfast setting was so impressive and my host made sure I was never hungry. My room and the shared toilet was clean and tidy when I checked in.
  Michelle from Australia
I lived in the mini studio for 3 months, and whilst the rooms are relatively small, it wasn't too bad. The rooms had everything I needed including a private bathroom, desk where I could do my homework, and even a mini fridge. The shared facilities like kitchen was neat and clean, and also had rice, instant ramyeon and even toast/jam. It was located just 10 mins walk to Lexis so that was very convenient for me.
  Lucas from Sweden
I stayed at the serviced apartment located right next to Lexis and it was very convenient. The room was clean and spacious. There was a mini kitchen area and washing machine so I could do my laundry too. I had a very comfortable stay. For me convenience was most important, and the location in Gangnam was great.