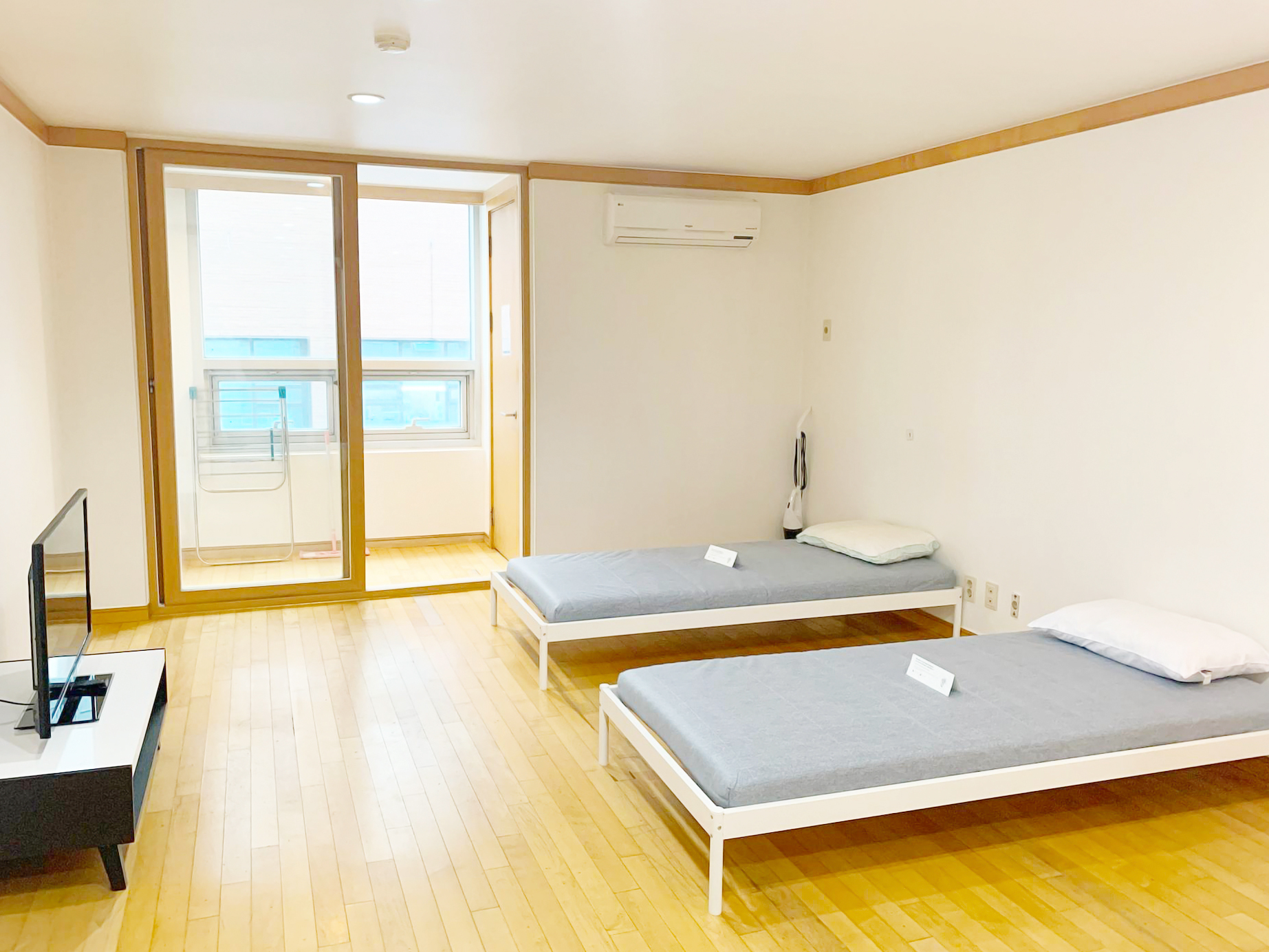 The Lexis Student Residence provides high quality student accommodation  for the exclusive use of Lexis Korea students.
This studio type accommodation includes single, twin and quad bed options that are complete with basic furnishings, en-suite toilet/bathroom, free WIFI, as well as private laundry and kitchen facilities.
The Lexis Student Residence building is located directly next door to the Lexis Seoul campus, with a one minute walk time to school and less than three minutes to the transport hub of Gangnam Station. The area surrounding the Lexis Student Residence has endless numbers of cafes, bars and restaurants for students to select from.
The single bed option is suitable for those who appreciate privacy and prefer to live independently. The twin and quad options are shared rooms, suitable for those who are keen to meet other fellow students and to make new friends. Students in share rooms may book with friends, or elect to have a roommate assigned by the Lexis Korea accommodation team.